becouse we were in front of you,you pillock!!!
still smiled
.
U need atleast another 250cc before the smiled could get near me
you got half hour head start on the way home and i still over took ya
slow smiled
didnt overtake my blue and white gixxer though flats!!!
i slowed down and waited for you mate…i was getting bored and fancyed a giggle…
it was like watching a chimpanzie riding a penny farthing!!!
thanks si
no,still smiled
.
heehee You crack me up !
you gayboy slowed down fancied a laugh… dont you do that when you ride past shops and look at your reflection, i heard gixxers go slow enough for you to do that
rolling round the floor rough and tumble with flats smiled
comimg from a bloke on a yellow thing thats bloody charming.
The route was a good one with a great bunch, so a big thanks to all especially the flats for putting it together,
Eh?? coming from a bloke sneaking round in the bushes with his mate on the A3 on the way home looked a bit dodgy to me!!!
good to see ya wolfie
Had a wicked day, thanks to Flats for organising it and thanks to all of you for the great company (and Daddy Wolf and Westie for seeing me home safely)!!
Attachments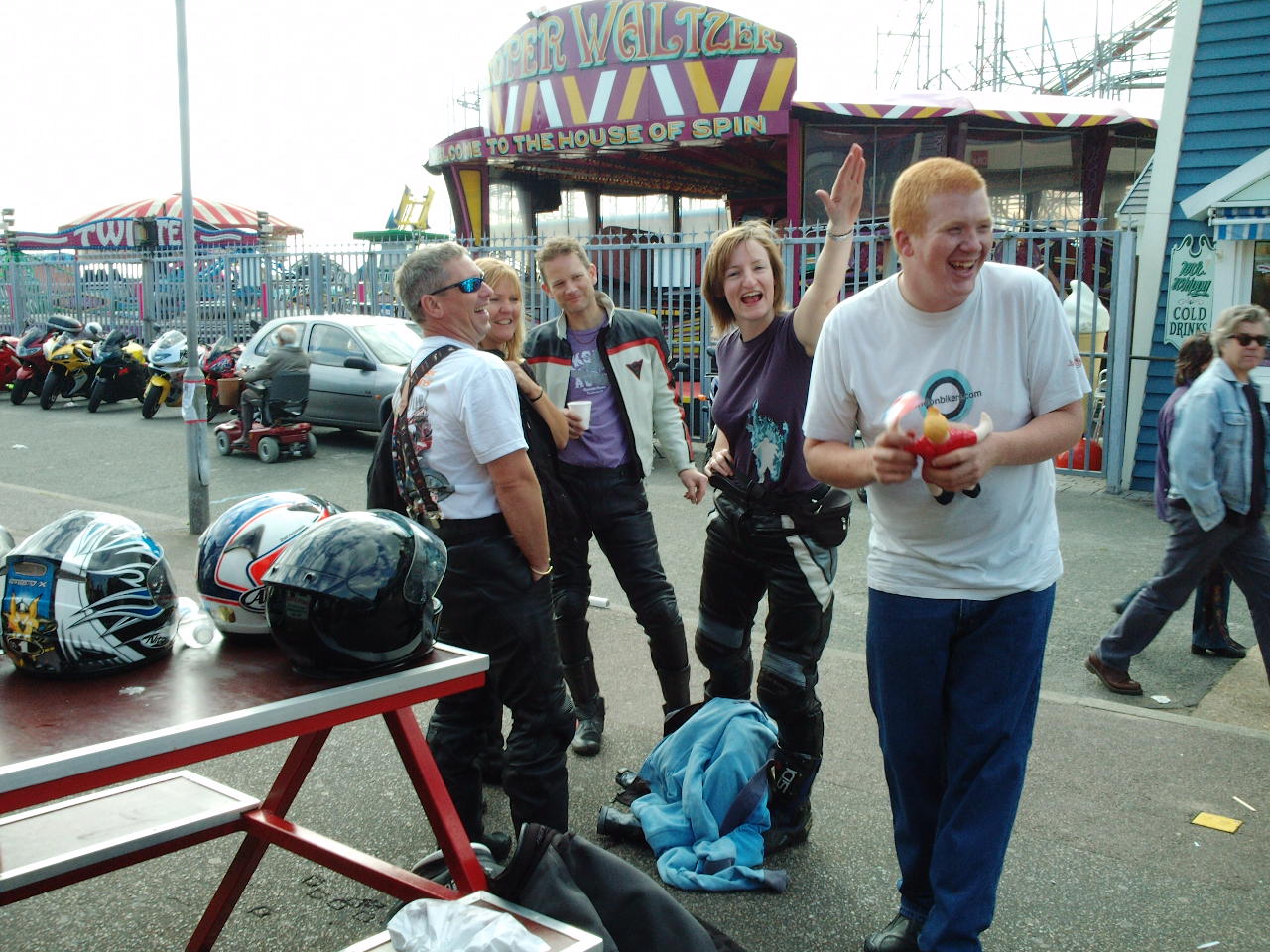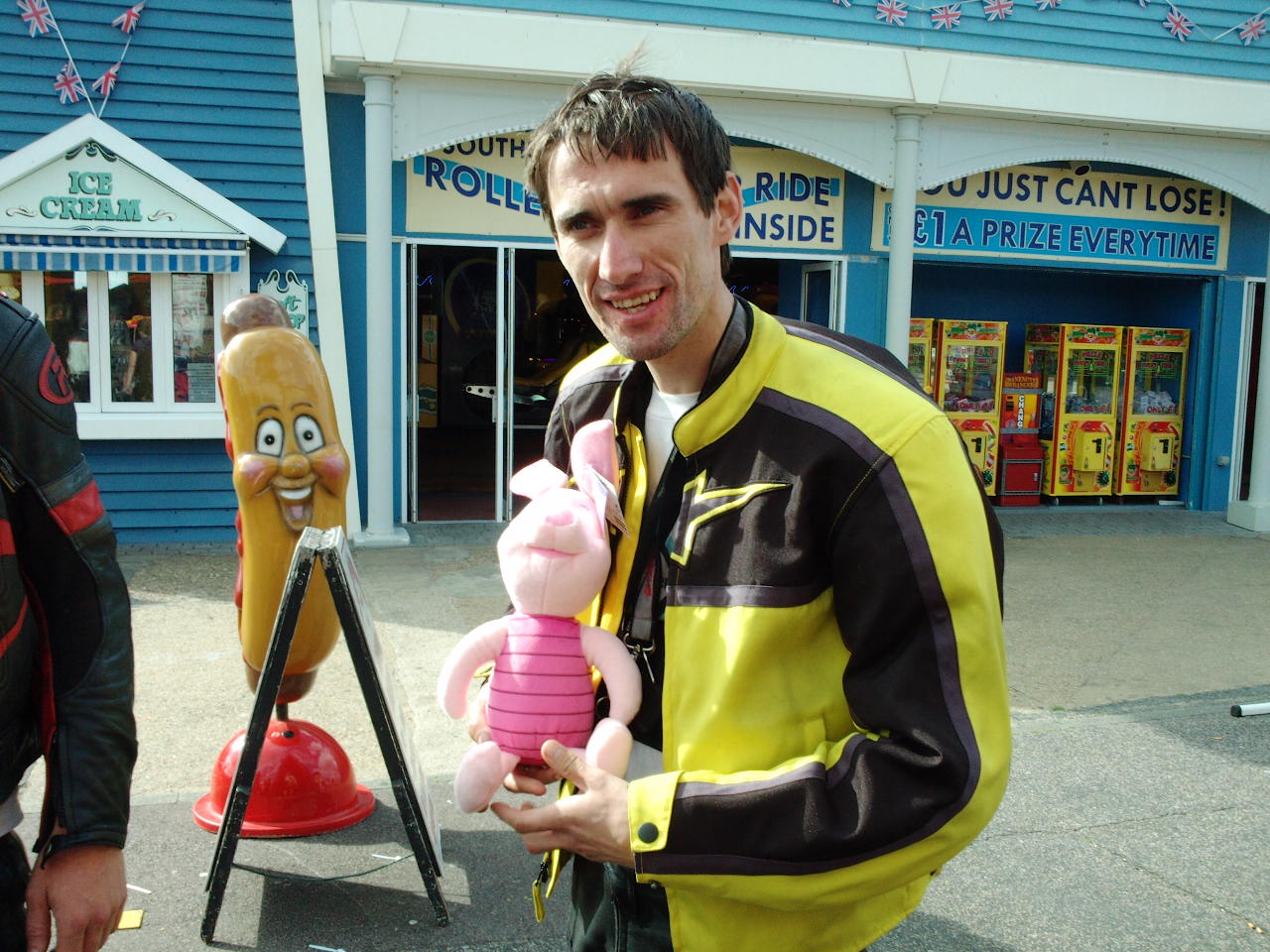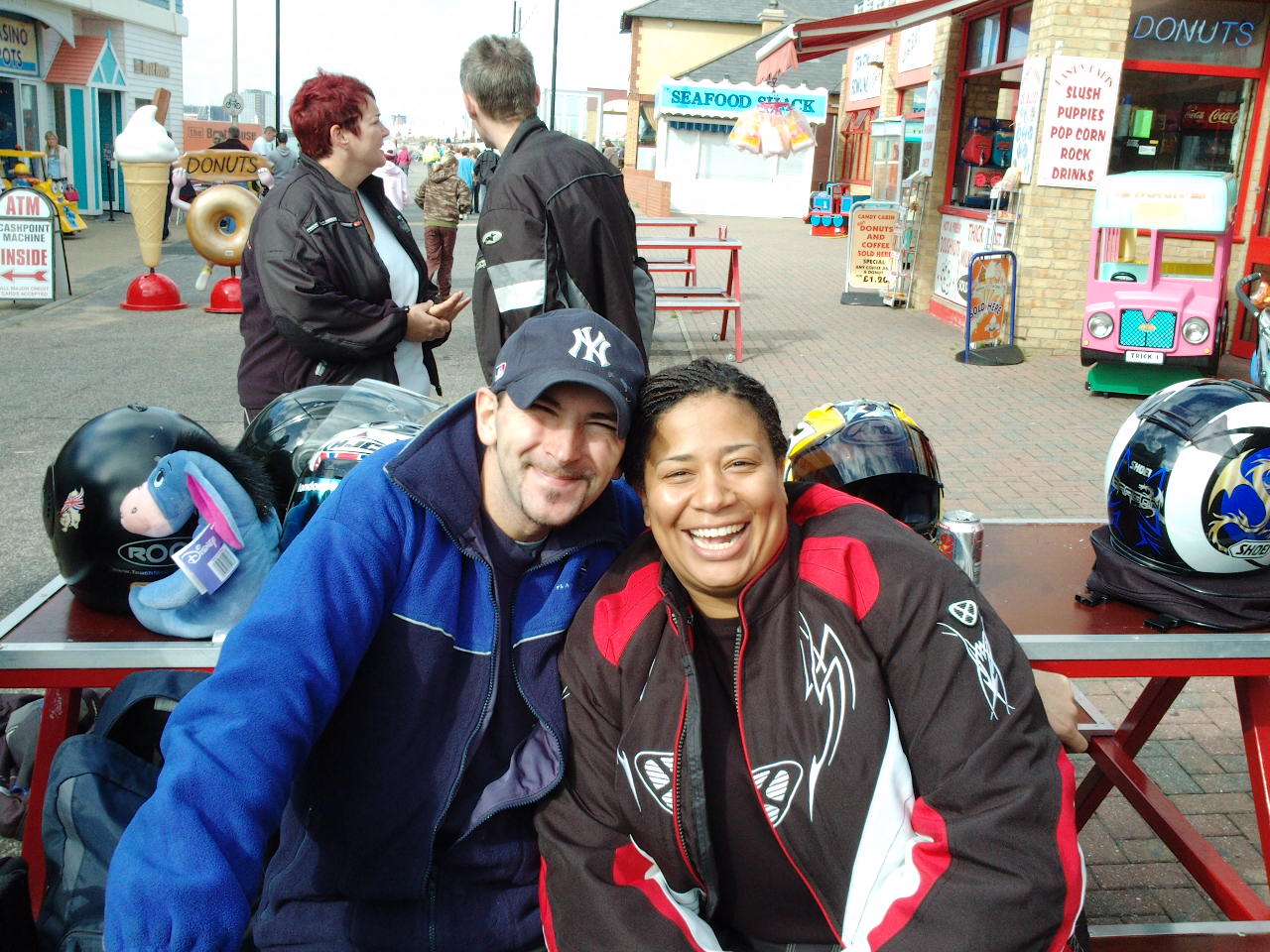 Top day. Got home about 9.30… time flies when you are having fun
or was it that he looked like linford christie in those leathers
Good day, I managed to be a cornerman about 6-7 times
My CamelToe was good for attracting the ladies attention
Next time Si, can we get the address of a pub for lunch and go there in convoy?
That was the only downer really, getting stoopidly lost
Oh yeh, cheers for waiting at Box
Sounds like you lot had a total blast, I really wish I could've come too. Can I come along next time please? Will I be allowed? How about Brighton next time?
(11 days to go)
Thanks for a great day with great company again, as always…these are the bestest rideouts, always fun, always something happening …you guys are perfect riding buddies, you entertain us with your riding skills, ie stoppies and wheelies etc…and the way you all fly past us, then wait further up for us to let us know the way, so that we dont have to worry about getting lost cos we know you will come looking for us?..it makes the ride easy and fun…
Wiggy? loved the leathers mate…now you KNOW your gonna attract us ladees attention with them tight as that err…around the lower parts…(hee hee) But you looked the part i must say…and thanks for being there watching out, as with ALL you corner men !! It was like having our own minders!!! It was great…
Smiled? you are a complete nutter !!! had us all laughing, same as Ginger (as always)…and the ladees?? of course the ladees…great bunch, lovely people all of ya!!!(what was that comment about me ass Lustfish?
)
Agree with Wiggy about the next one, and arrangements for pub eats? would be good to have a stop off like that and let em know we were coming maybe? and that WE also know we are going there to eat, some of us werent sure if we were all eating or just for drinks or what?..and yeh, shame the fair was shut…but hey, you peeps made up for that and the ride was superb !!
Shewolf? you done well girl! And dont remember name of guy and his missus on the Busa? but nice to meet ya folks!
Gina? hurry up and get your own bike…im fed up with seeing ur ass when he flies past us !!! ha ha. Sincere,Terry and co, hope you all got home ok…had to rush off to catch up with Westie and co, who we'd left behind few miles away, but found Andrea instead and followed her back (yeh through London AGAIN !! ha ha)
Thanks to ALL of you for a great day cant wait for next one and all you that didnt come?? Nah nah nee nah nah !!!
FLATOUT you are da man !! me ol mate !! big kiss to you
Now whens next one?..
spot on got in around 10 wiggy,nuts,fishy, thanks for the afternoon rush
top roads top people,now charlies france day tripper yeha:
just like to add my thanks to the organisers, it was my first ride out with LBr's and I thoroughly enjoyed the experience - most exciting bit was going across from the outside lane on the M27 to get off at the Southsea turnoff at the last minute! Sorry I had to leave early but thats life.
Morning all,
Just wanted to say that I got home just before bedtime with a big grin on my face. What a top day apart from the faffing (can't be helped). Great roads, great fun and lovely friends.
I thoroughly enjoyed the splinter group that went on to race up and down my favourite hill a few times and then the night ride that ensued after another Box Hill visit (just before Rykers shut!) Gutted that I still had my dark visor on - couldn't see a bl**dy thing.
Bring on the next dry and sunny Sunday before winter closes in.
I will post up all the photos that I took… Yes even THAT one Wig!
Blade: What can I say about your ass that hasn't already been said before
LF xx
" Blade: What can I say about your ass that hasn't already been said before ;-)"
****e, gotta start that diet !!!
( but then id get the baggy ass syndrome that i see has effected some LBrs) hee hee
You're OK sweetie. Mine is probably the baggiest bum on this site!
Erm, please email me that pic before you host it