How's it going.
I'm John, living in the sunny, beautiful south east of London (cough).
I currently own a VFR750FM - lovely motor. I've previously owned the following:
Got starter off on a YZFR125 - good little bike, got written off on a roundabout between two cars, ouch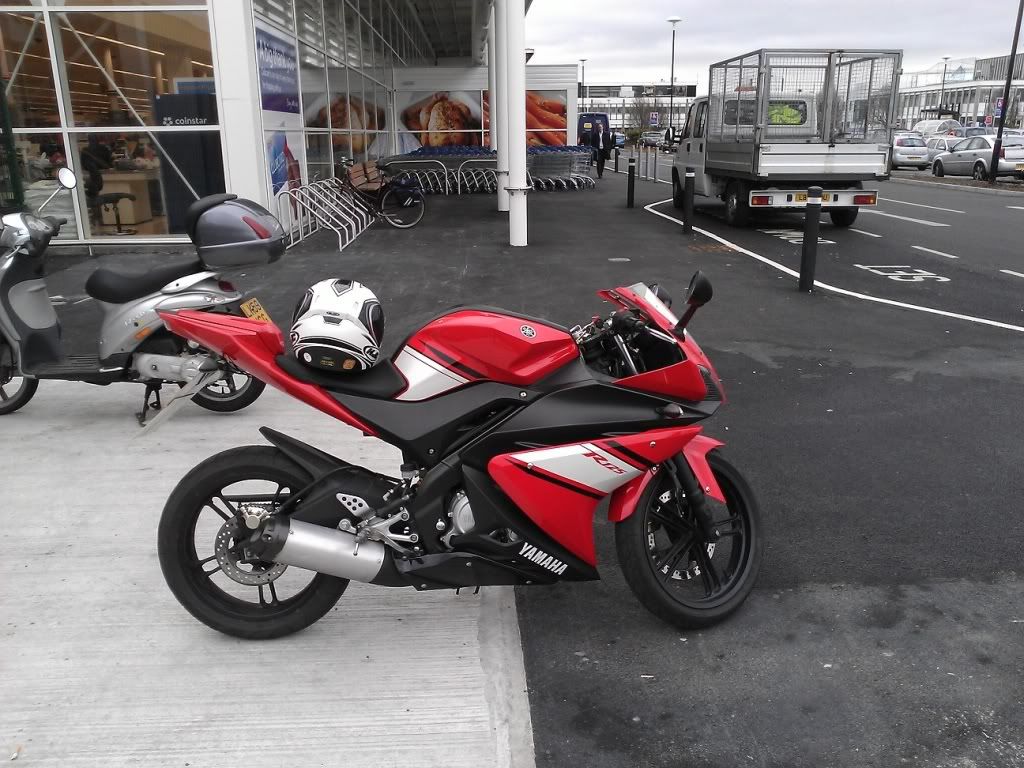 I swiftly moved onto an SV650 - great first big bike, was tired though so didn't own it for more than 18 months
The I moved onto my Street Triple R - I did a lot to this bike, exhaust went from standard to Arrows to an SP Engineering lowboy, Sargent seat, bar risers, SW Motech frame sliders, fork bobbins, Acerbis hand guards, Gixxer rear pegs…there was more I'm sure!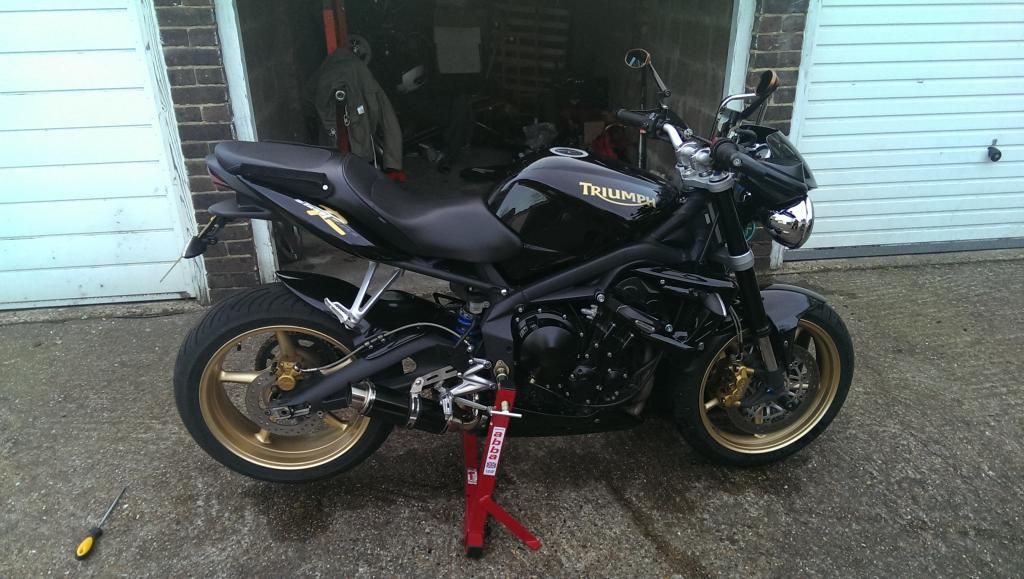 I sold this after two years or so and then bought an R1 - low miles, FSH, went like stink…aaaaaand got nicked within 14 days of me owning it. Gutted is not the word.
I needed a bike so bought an SV1000 - always wanted one and it was just right. I also bought a project bike (another VFR750) with the spare cash, that is currently laid up feeling sorry for itself but is going to be turned into a street fighter, you gotta ignore how good it looked in the photo, it was literally a shed, everything wrong with it and every last inch of it was tatty
SV: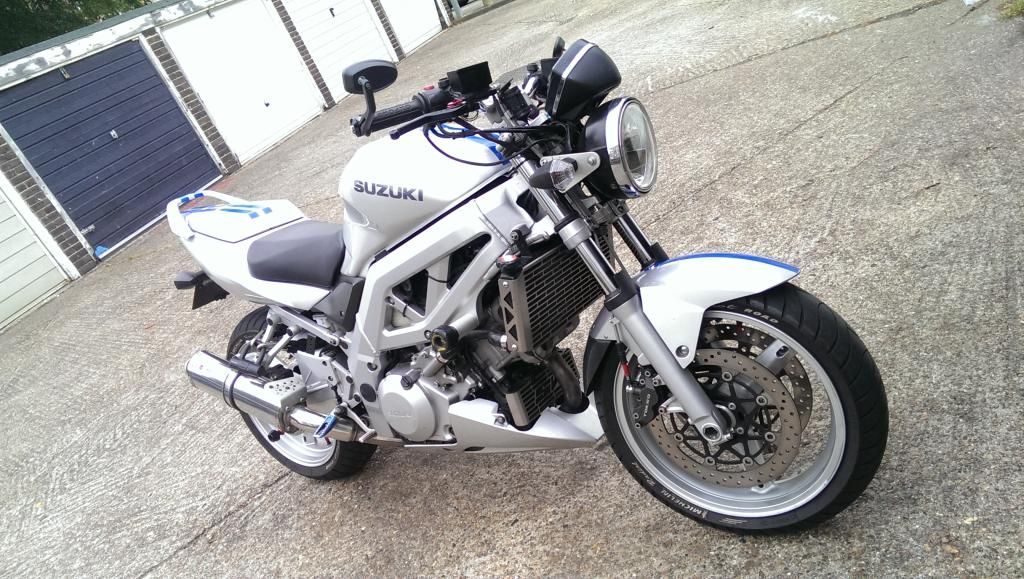 VFR: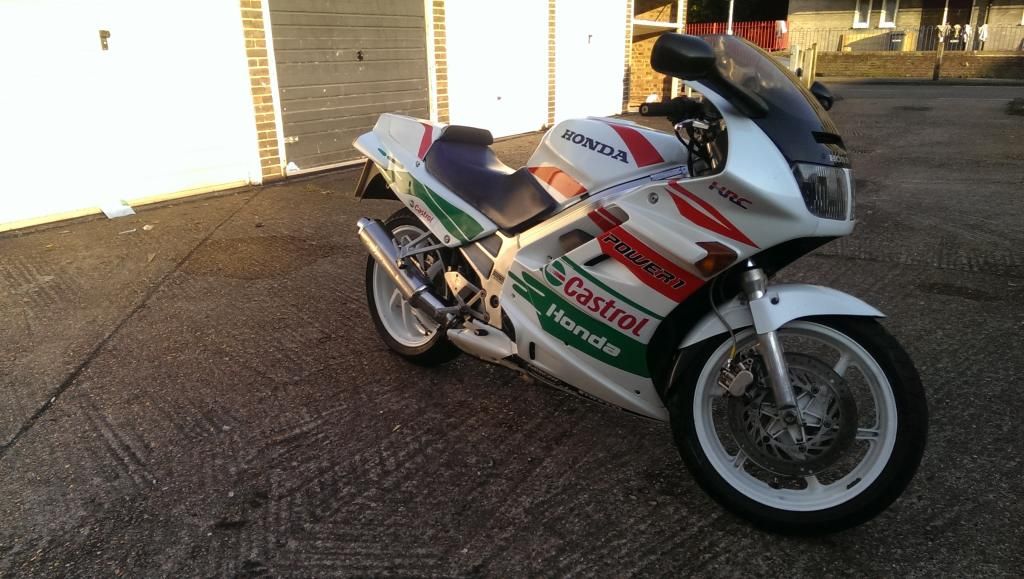 So the SV got sold as it was getting me into trouble, all that torque coupled with silly good handling as standard has me scraping pegs on the way to work, not good. I bought an absolutely mint low mileage VFR750 which started like this
And now looks like this (black seat, white wheels, clear double bubble, delkevic exhaust (high level is going back on when the new car turns up), clear indicators anddddd…erm, forgotten what else!
It has a little fairing damage but I'm getting it repaired, whole bike's getting resprayed in white with some cool decals
So anyway that's my bike history! I usually go for rides up to Ryka's on the weekend if anyone else does?