Stuart from Essex and my trusty Triumph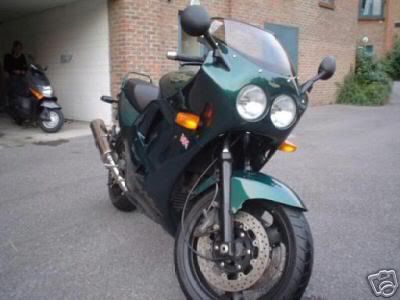 welcome to LB mate, although i cant see ya pic!!!
Hey Stuart, welcome to LB mate! British Racing Green eh, good choice
Hope to see you at our Cubana meet one Wednesday evening (details in general bike chat forum).
Welcome Stuart, hope to see ya at Cubana, Blackheath or on a rideout some time…Hastings is coming up - meeting at the Ace at 3.30pm on the 19th…see Flatouts thread.
Welcome to LB Stuart
poke poke n SmacK with the newbie crutches
Have fun
Hi Stu
Welcome to LB
poke poke
with the newbie stick
welcome
aj,
Hi Stu, welcome to LB. Where abouts in essex are you?
Thanks for all the welcomes…I am in Buckhurst Hill.
Away from Sunday this week until 1st September but look forward to joining you all on a run after I'm back…Only have one mate with 2 wheels and he lives in Braintree.
hello and welcome
Hello … Ohhh bout 5 mins from me then
This forum just got better !
You can come for a ride on mine anytime…
Where abouts are you if you are only 5 mins from me?
not far at all
How fars not far ???
fancy a ride
Blimey your abit forward
LOL
Hi Stu, welcome to LB. I'm in Dartford just over the bridge crossing.
I'll give you a wave on Sunday,will be on the bridge with my caravan…off to sunny Spain