And [email protected]£[email protected]£ it's hot!!! Well least this time I came better prepared…got myself armour rather than wearing jacket.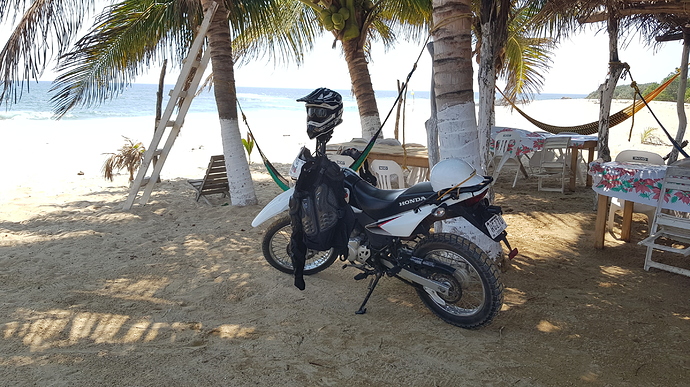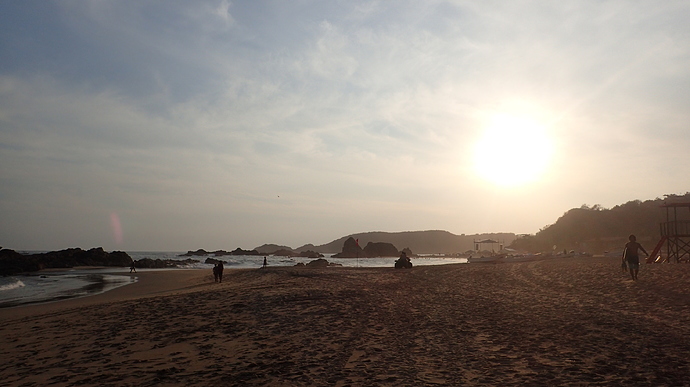 Uploading: 20190320_180120.jpg…
Beautiful. Which part of Mexico is that bud? What's your route?
Oaxaca. No fixed route but flew into Huatulco and making my way along the coast with a few random mountain trails along the way, eventually ending up in Acapulco, then maybe up back to Mexico City if I have enough time. I am currently in Puerto Escondido nursing my second hangover of the year (yes i know busy year
) so thought I would say howdy.
Looks like a dream! How awesome it must be to ride along the beach
Have fun, stay safe! Keep the photos coming…
Another little Honda on a mission, proper jealous back here in cold and damp Blighty.
Isn't Puerto Escondido in Colombia?
The little Honda XR 150 was the best thing I can get around where I started without spending a fortune. Whist I am limited to what I can do, she is quite the work horse for the limited ponies she has, specially carrying my fat arse!
There might be in Columbia but I'm defo in Mexico.
That is seriously lacking in ponies, just under 12 bhp wotsits. I've never had anything less than 32 bhp and that was a two stroke twin on my provisional licence, it went like the proverbal [email protected]@@ off a shovel and was more than capable in seeing off most of the 650's of the day.
Oh there was this one time I rode a CG125 (10 bhp) back from Portsmouth but we don't talk about that, I feel for you.
Stay hydrated and enjoy Mexico.
Haha! My lips are sealed. Well it was either this or a 110cc Honda Dio or sell my kidney and left testicle for a GS.
Surprisingly it's not that bad. It sits on 60mph quite comfortably and little problems with hills(providing you give it enough run bueno on the leadup. Also I just came back from a light river trail and i only had to push a couple of times…that said I had no luggage on and I dropped off the kids on seperate occasions just before I left the hacienda so she was quite light.
Thanks man! Drinking water like going out of fashion! Gonna be hard leaving this place, maybe I convince myself that the bike is not fit for the journey and sit on the beach for the rest of the trip😉