Have a great day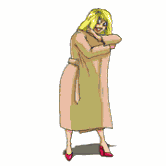 MHP Mark, did you get the 'Pan' you always wanted then?!?
He decided he wasn't quite old enough (he's got the grey hair though) for one so went for the KTM Super Duke instead
I've been hunting some bling for it today and ended up going to Oxford just so he had something to unwrap for his birthday when he comes home… I'm bloody freezing!
Happy Birthday mate!
Happy birthday Mark
What did you get him Ang?
My money is on some bar muffs and a skirt, tartan of course, to keep his legs warm while out on the Super Duke, well at his age he's going to have to start worrying about catching a chill!
Happy Birthday Mark
Happy birthday mark
Happy birthday Mark
happy birthday bud
Happy Berfday old fella, have a great day bud
hope you had a good one
He fell asleep
and he says thanks everyone.
Happy belated Birthday Mark
I look forward to seeing the SDuke:)