Figures released by 36 police forces in the UK show that of a total 2,838 cameras, just 1,486 - or 52% - are active and catching law-breakers.
Some forces have turned all their cameras off, according to information obtained by the Press Association (PA).
Northamptonshire police said its were shut off in 2011, but they left the structures in place to deter speeding.
PA
sent a freedom of information to all 45 police forces in the UK and
their speed camera partnership, of which 36 responded with details of
their fixed speed cameras. It did not include data on the mobile devices
forces use to catch offenders.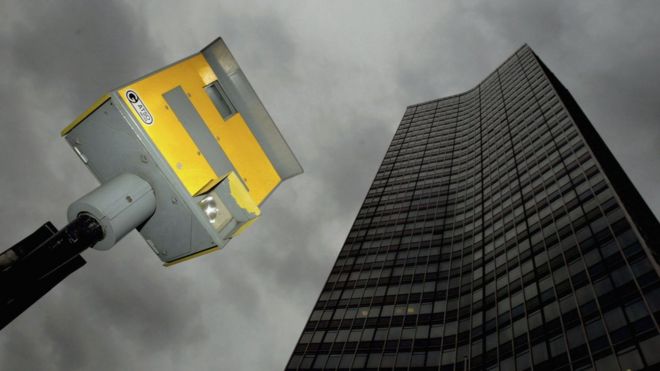 Fixed speed cameras in Cleveland, Durham, North Yorkshire and Northamptonshire are all inactive
- Staffordshire Police has 272 fixed cameras across the region, of which 14 are active
- In Scotland, less than 29% of fixed cameras are switched on
- Forces where less than 25% of fixed cameras are active: West Yorkshire, Kent, South Yorkshire, Greater Manchester and Cheshire
- Derbyshire force operates 112 cameras, of which 10 are switched on
- Gwent police force has 17 fixed speed cameras of which 8 are active while South Wales has 88, 59% of which are switched on
- Police forces with all fixed speed cameras switched on include: the City of London, the Metropolitan Police/Transport for London, Lancashire, Nottinghamshire, Suffolk and Northern Ireland
…