Here we go…a ride through the Flint Hills of Kansas along the very beautiful Scenic Byway.
Attachments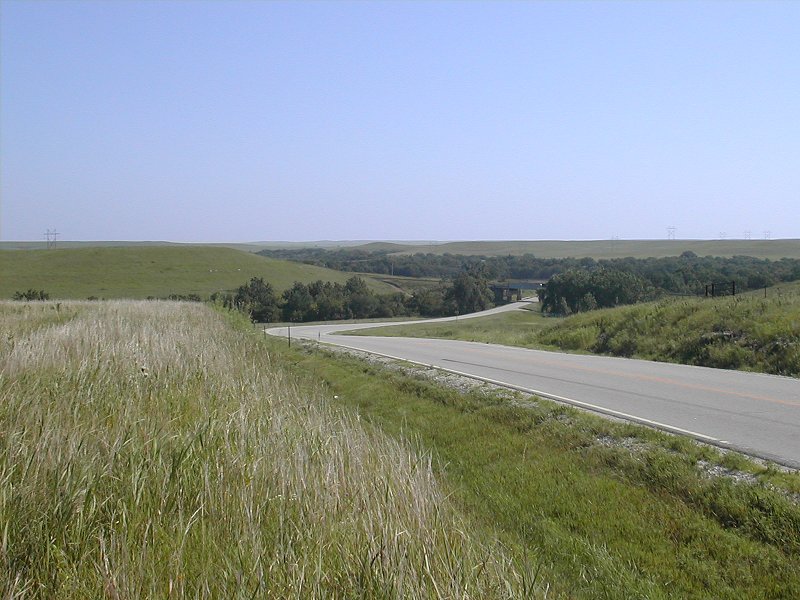 A few more photos…
The second shot was taken in Cottonwood Falls, KS…at 10:15 AM. It was already 94 degrees…it was 104 on the way home. HOT.
Attachments
Well I never! Someone from over 'there'! The pics look great. Keep'em coming.
Great pictures Gregman! Thanks for posting up! Looks like you had a nice place to stretch the gixxers legs! It's surprising how different the terrain, and city layouts are when looking at these pictures. Don't be shy now, feel free to post up more!
Some nice pix gregman… I would love to go out there with the R6, looks like fun!
-Hennessy
One thing Kansas is good for is miles and miles of wide open, lightly patrolled roads. I've ridden the FHSB numerous times without seeing another car or bike for 15 or 20 miles at a time. And yes, those conditions are IDEAL for opening up the throttle a bit…particularly through some of those PERFECT sweepers!
Put her in a crate and come on over…we would have a BLAST melting a few tires through the sweepers and twisties in the Flint Hills. :thumb
Or go there and hire a bike
My only concern would be; how long would it take to get medical assistence if you stacked it! This is why I save the mad stuff for the track, 20 seconds until you're covered in medics!
Oh yes…the area is VERY rural…should you have a get off, it's entirely possible you would lay there a good long while before a) anyone noticed and b) any help could be summoned.
There is actually a track/school in Tulsa, OK…about 2 hours southeast of Wichita…Hallet…I'm considering a trip down there in the spring for a track class. To be honest, I'm more intimidated by the notion of crashing out at the track than I am on the open road. Silly, eh?
Wow the road and scenery look very inviting, i would love to have a crack on them, sticky tires few law enforcment, somtimes you just gotta take a risk…
Don't forget to post some(meaning a lot) more pics for us to get jealous over when the weather turns here…