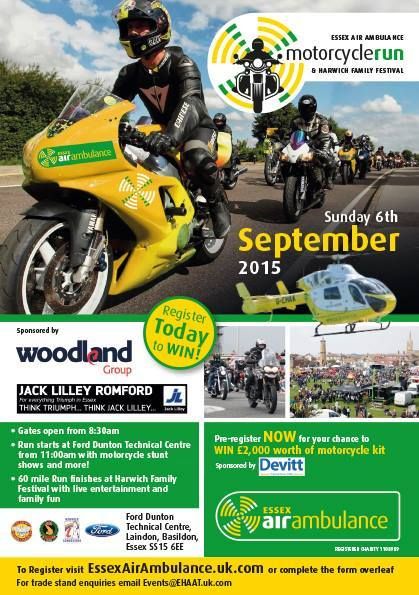 Thought I'd find out if there's interest in attending this years EAA run on Sunday 6th September. Its an excellent day out for a very worthwhile cause. The main ride starts from The Ford Test Centre at Dunton on the A127 and culminates in Harwich, with top food and entertainment. If there are any interested parties, please list below and I'll organise a suitable meeting point, prior to the arrival at Dunton.
Personally, I've already pre-registered, which gives those riders access to a separate priority parking area. I would those ask those wishing to join in, to pre-register too.
Look forward to seeing you there.
Meet point will be The Half Way House, Little Chef at 9am
https://www.google.co.uk/maps/place/The+Halfway+House/@51.5798886,0.3554973,17z/data=!3m1!4b1!4m2!3m1!1s0x47d8b8e064b7d3b5:0xceae44b0bb77b226