DAMN, it's so nice
you would just SORN it anyway
Love it…
Also, colour coordinating KTM trousers
Road bike for summer, dirt bike for winter, best of both worlds
Nah, both are taxed all year, just the default one I use changes.
There's fun trails in the summer, and fun roads in the winter
No bad time for a trail…
Summer: dry and can pickup speed, less chance to slip
Autumn: wet and muddy (fun)
Winter: snow is soft and don't sweat as much
Spring: muddy and crisp sunshine
Although this being England all four of the above can be found on same trail on same day
For reference, this the same lane in the summer. That deep water crossing is at roughly 53 seconds where the walkers are.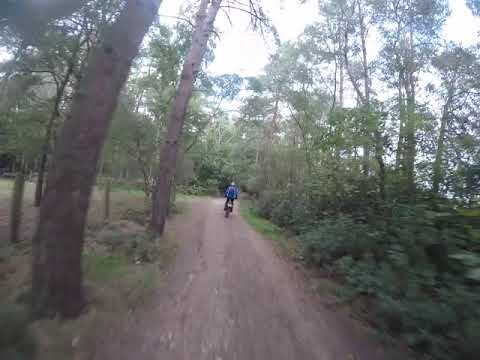 On the OS map it's called Jumps Stream and is fed from Frensham Little Pond.
If you want a go, I have a Suzuki DR-Z 400 S you can borrow. My only ask is that it comes back clean
you can have a go on mine too, and and it doesn't need to be cleaned
Thank you!! That sounds awesome! Always wanted to try it!
Cool, though lockdown means this can't be done for a month
That's going to be a lonely walk to pick it up
Jesus, the guy laughing is disturbing. Sucks to be the rider.
Opps, that is unfortunate. I wonder if it will even be ridable?
wheels will be bent as a 9 bob note but the rest of it might be ok