Finally made some progress on this project.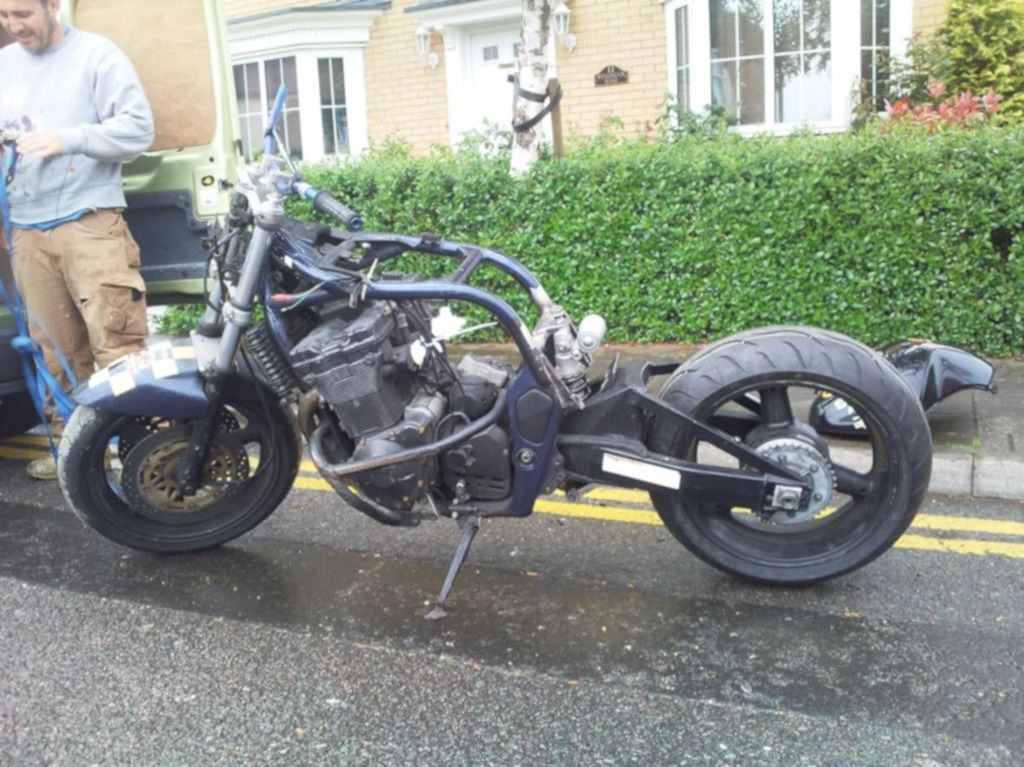 Got the Busa swingarm in without to much trouble.
Got an RG500 seat unit to fix on, some Speed triple front forks - still not to sure what kind of mini fairing to use??? May have to get the fibreglass out and start moulding.
Definitely gonna be a daylight mot only.