Wicked… A kid with GUTS. How old is Sam ?
This is how Leon "Pocket Rocket" Haslam started… Is Sam the "mini Rocket"? Watch this space.
In advance, please can I have a couple of of VIP pit passes?
swap ya for a respray on my trackbike:D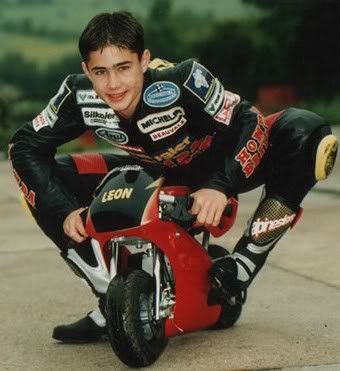 A very young Leon…
This was taken on his Mum & Dads farm in Derbyshire & yes I did paint it.
I hope he has a good 2009.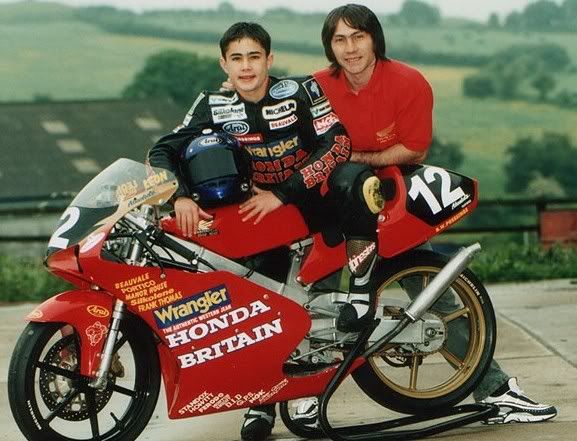 Leon & a very proud father… "Rocket" Ron Haslam.
its in dartford near joyce green there is 2 different sites in the same road both cater for kids to experianced
the one we go to is this one
there is one further down the same road both are good fun
thats wicked hope i have a little boy so he can do that.
thought it was at dartford i use to race at the rc track
I have a Daughter (4 1/2) and already into watching the BSB racing… I keep my fingers crossed.
they are cracking vids!! Well done to the lad!!
just a bit of more dirt track video from yesterday the yz 8o is ridden by my nephew i picked the bike up friday for 220
i even had a go of the yz80 (its 30 years old) and had loads of fun im going to do an onboard video next week following my 5 year old round the track i had touble keeping up with him at some points . he is such a natural and his pw50 has now had all restictors removed and he loves it