Cheers Yello. I've emailed Sudden Impact (together with the pictures), so I'll wait to hear what they say.
I got another paint shop for you.
Boyz Toyz in, i think Dagenham. Protege of the Sudden Impact guys now on his own i understand.
Will sort the number and pm u.
I would think if you need the rear fairing, side and top fairing your lookin at least £500. Thats a fairly accurate guess as a mate, Mr Green (Simon) of this site had his Kwaka dropped by a mate during a knee down incident. They quoted , Sudden Impact, £500.
Boyz Toyz are a bit cheaper. But i havent seen the finish yet. The Sudden Impact boys did my Sixxer.
And im a stickler for a good paint job. If Sudden Imp dont remember me send 'em this image ok.
Got the track photographers pictures through today, and he managed a couple of me bouncing/sliding up the track! Attached.
Attachments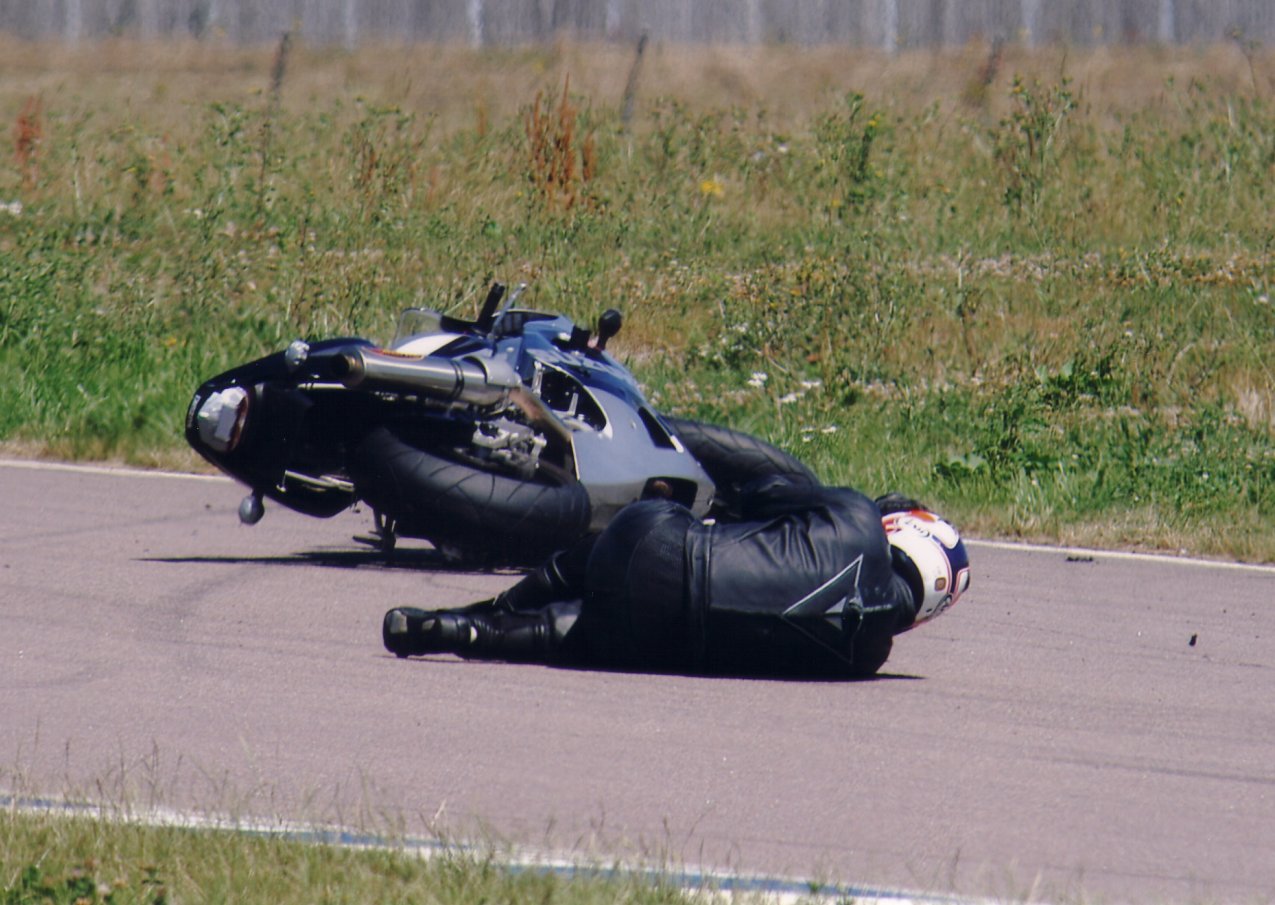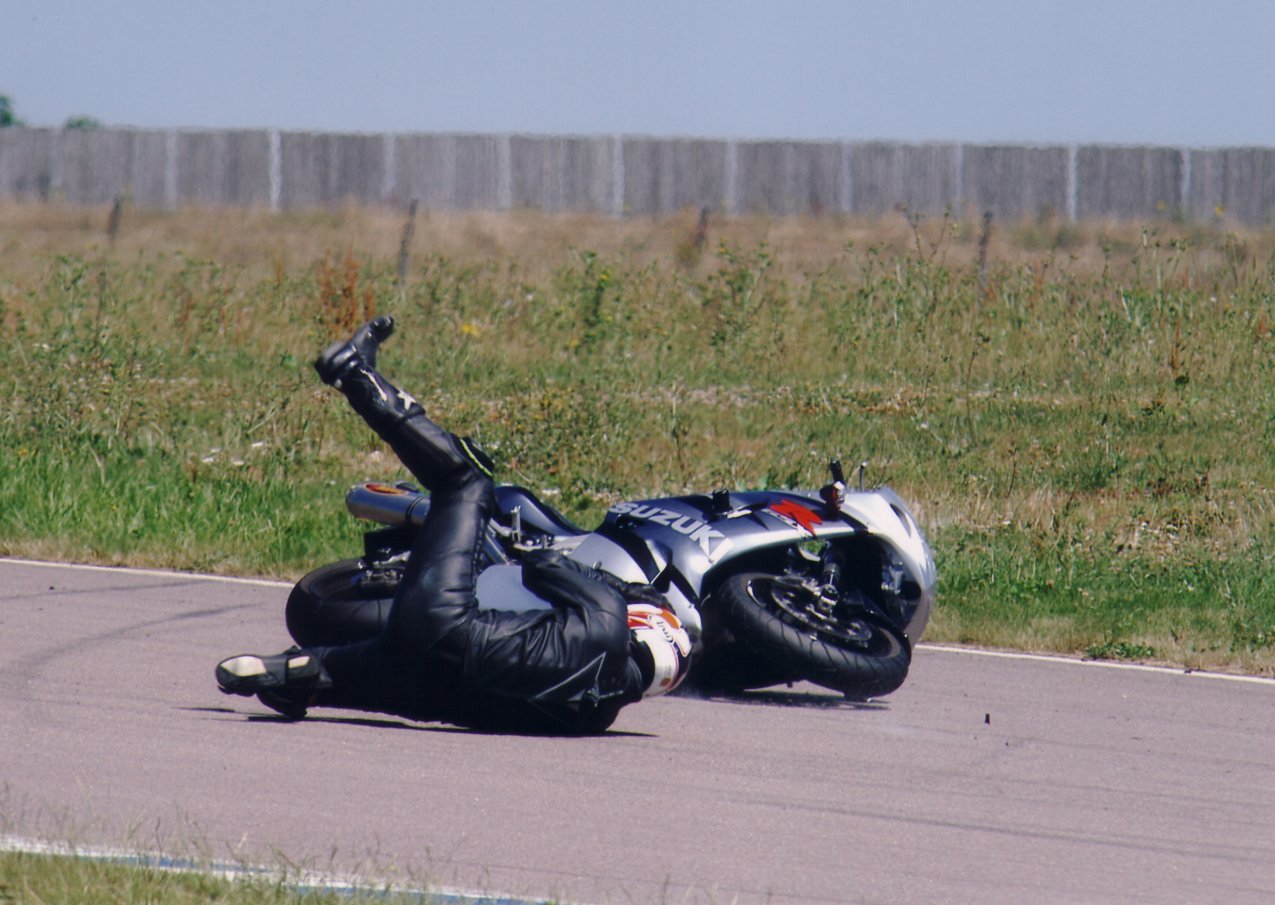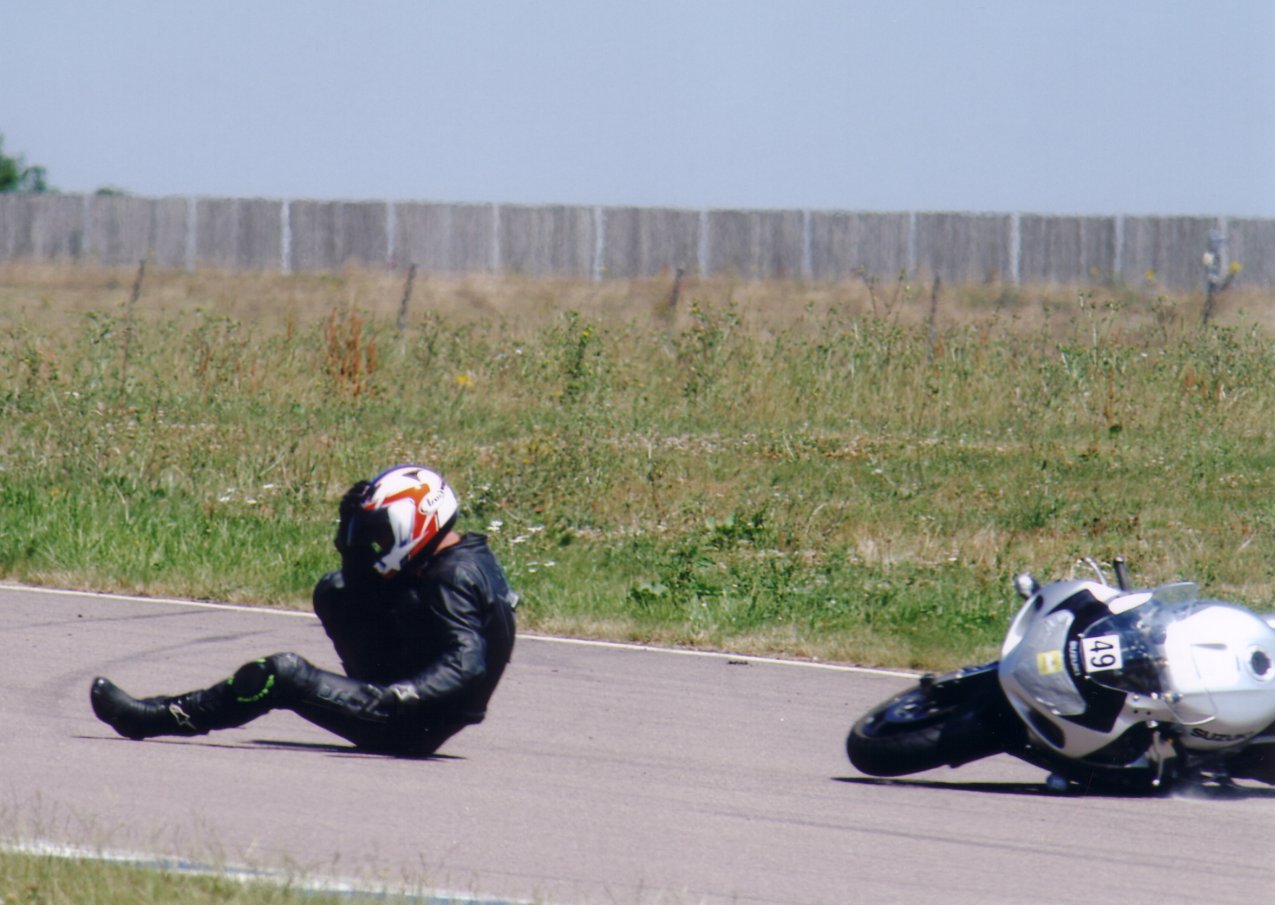 Whoops, great pics though to have! Of all the crashes, I've not had one single one of me sliding on my arse! Lucky sod