On Tuesday evening Julie had a crash in our beloved Skoda Fabia, she has been driving for over 20 years and this is her first accident so not too bad.
We had the insurance assesor come round to look at the car and he said most propebly a write off as the car is 8 years old which makes the value only between £2400 and £2700. The car is in very very good condition with no marks on it with only 30,000 miles on the clock. Serviced every 12 months without fail, so not happy how much money i will get back.
The damage to the car doesn't look too bad but it's the cost of parts and fitting that's the problem. Need a new bonnet, wing, headlight, bumber, front spoiler, fog lights, grill and inner wing.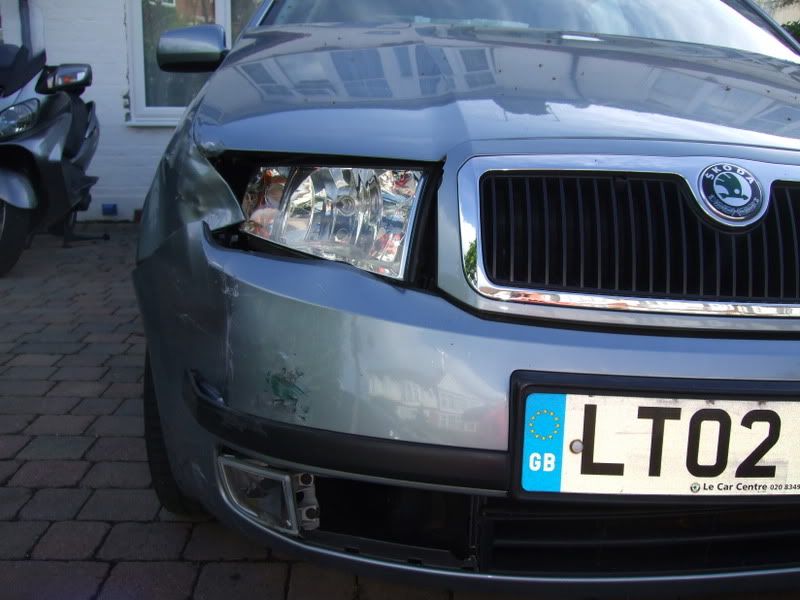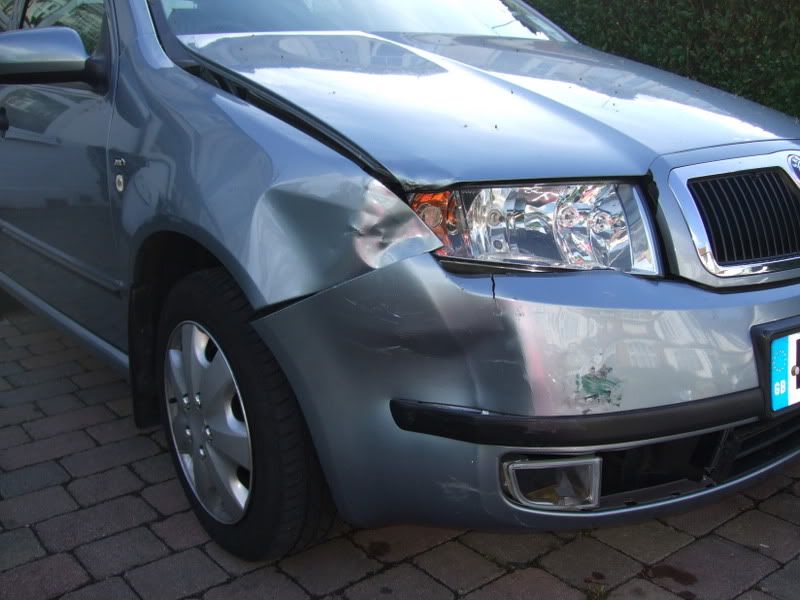 Anyway we are now looking for a new car. We want recomendations from people who own or have owned a Fabia sized car which is a small family hatchback.
We are considering the New Ford Fiesta, Toyota Yaris, Vauxhall Corsa and the new VW Polo.