Brands Hatch Sunday 29.11.2009 Focused events £89.00 Booked.
That's a bit of a poor show TDJ - booking a trackday on a Sunday!! You won't be able to get a day off work;)
He's going to miss Church too . . . :w00t:
I am a seven day adventist.
Im there on the 30th for Uber Newb day !
dependant on the weather i may see you there!
i might be there some where
Well if he's going, I'll go too!
hmmmm would love to but will be in panama,have fun guys !!!
Hope you all have a great day ,The way the weather has been Jetski's could be in demand .
ive got some arm bands if you wanna take em…
It's a 1000Hrs splash off, not 0900.
I expect I'll be a little nervous.
I threw myself on the deck at 120 last time I rode in the wet.
I shall have to grow a pair and get on with it.
Local weather report is dry from 0.600 up until 12.00 then rain and thunder :w00t:
Great i can wear my gimp jacket.
Roundabout Scratcher
Group: Forum Members
Last Login: Today @ 23:31
Posts: 1,281, Visits: 2,736BETWEEN 8 AND 9 THIS EVENING MY VANS BEEN NICKED WITH BOTH THE R1 AND THE GSXR AND ALL MY SPARES AND PARTS TYRE WARMERS STANDS WOW'S EVRY THUCKING THING!!!1111 WHITE VAUXALL VIVARO SWB LR SH55LNU BIKES GSXR 750 SRAD
AND MY 4XV R1 (with black pazzo levers blue adjusters fitted todaY)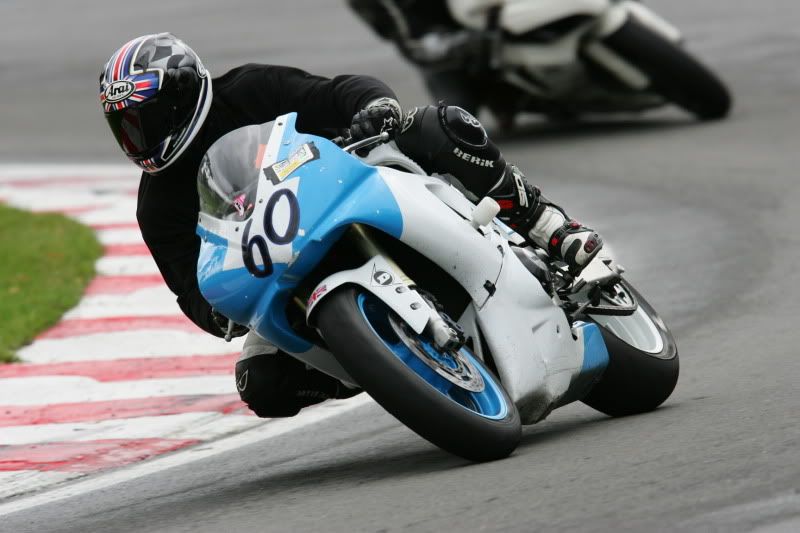 YOU BOYS HAVE FUN!!!:crying:
today was good first time at brands and was even next door to ang and mark, saw ducatipetes ktm cant miss him with those twisted cans lol
What a day! It turned into a family outing with Ang deciding to come out for a play and my son Paul also doing his first track day. The weather was really grim with rain all day and it was really dark on track. Ang did a couple of sessions before deciding to stay out of the rain as her hair was getting wet. Paul who had never ridden a 1000cc bike before was trying to get used to the extra power,the short gearing, quickshifter and full wet tyres. After running into the gravel on the 1st session he soon got into it and was putting in some really good laps, getting his knee down in the wet made his day. The day was a bit of a shock for me coming back to a soaking wet and cold Brands after spending three days in Portugals Portimao circuit. It was nice to meet a few more LBers there DucatiPete, Shiver and Frogga. Sorry to hear about Suzukisi's bad luck.Pics are
Bikes ready to go
Ang riding my Suzuki GSXR1000 K7 Road bike
Paul riding my Suzuki GSXR1000 K2 Track bike
Me riding my Suzuki GSXR1000 K7 Track bike
Technical Briefing
Looking at those photos, what's the biggest giveaway that we are all old 2stroke riders?