Hi everyone, the time has come for the Tuono to be sold, I've put my money down on a Ducati Multistrada… I'd love to keep it as well as it's been a brilliant bike but and the rule in my house (from my missus) is only one bike at a time!
It's a 2006 (UK) reg bike and is currently in absolute standard trim. This is a brilliant bike that will do everything, commute, tour or track days (not that I've done any on it). This is the second Tuono I've had, I owned one of the mark one bikes and then P/EXed for this one in 2006. I normally change my bike every three years but this has been such a good bike I haven't been able to find a suitable replacement until now. I really can't praise this bike enough, there is also a really good group of people on the Aprilia forum that have similar bikes and are great for advice, ride outs or just general banter.
Milage is a little bit higher than average at 27,500 as it's been used for regular commuting from March to October each year. It's never seen a salty road and is garaged at night and in the Winter. It's been on trips to Germany and France, but never thrashed or crashed.
The clocks were changed at about 25,000 miles (last service was at 24,809 the week before) as the front face had split letting water in so that they misted up and then only worked intermittently. It is now fitted with the newer later style clocks which had 4,320 miles on them and the new clocks now read 6,700. Service book fully up to date to check milage.
I can supply the old clocks if necessary, however you may not be able to get them to work without reprogramming the keys again (I do know the correct code though).
It has a datatool alarm already fitted. Bike has been regularly serviced by Southern Cross in Kilburn (all paperwork available) and has had the following work done over the last few years:
Last service at 24,809 miles
MOT June 2012
New battery (1.5 years old)
New Regulator and Alternator (1.5 yrs) - this was a known Aprilia fault, and was an expensive fix for me
New clutch (1 yr)
Steering head bearings (1.5 yrs)
New front brake pads (4 months ago)
New tyres (Michelin Road 3's - about 800 miles on them)
Tax until May (I think)
Price for the bike as standard £3,950 PRICE DROP TO £3,800
Send me a PM and post a response here if you are interested. Bike is based in Surrey and can be viewed in London. Happy to answer any questions you might have.
Some pictures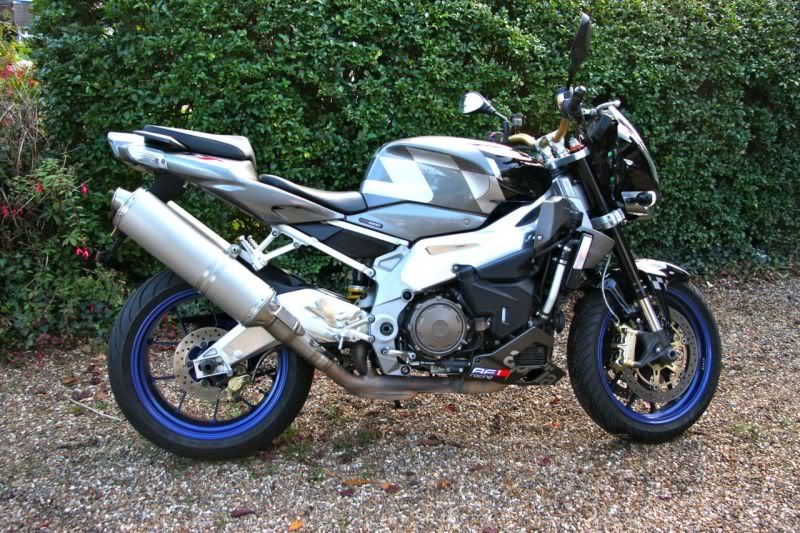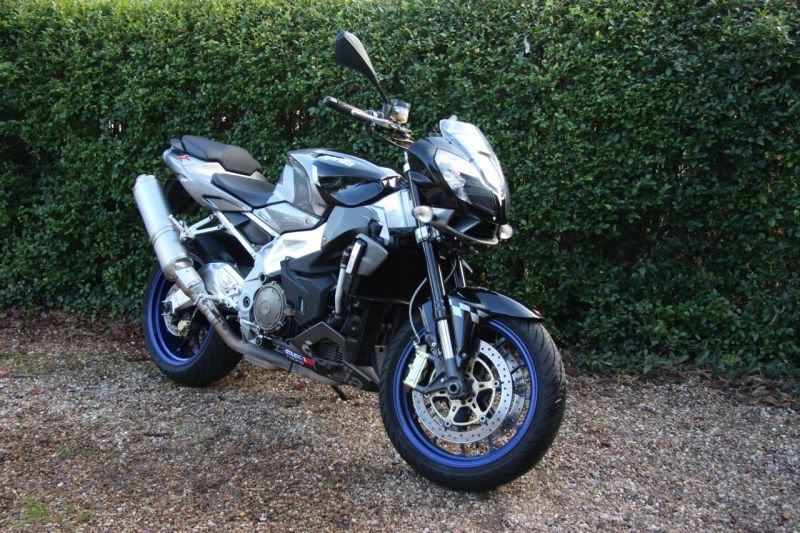 In the Alps this summer