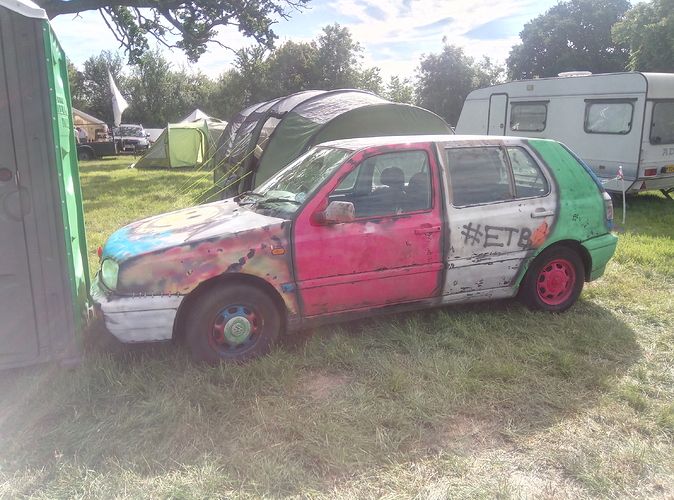 Yours for a Mars bar.
It's time for my trusty steed to go to a new home, it's got a lot of character but somewhat reliable…
Good points:
tow bar
last year's mot tester said underneath was "in surprisingly good condition"
custom paint job (with top quality line paint)
electric window
Quirks (not so good bits)
will need a new rear shock for the mot (~£30 and 45min, doesn't need spring compressors)
burns oil and oil leak
front passenger window is the only one that works
lock barrels broken in doors (but central locking and ignition work)
dodgy connection on starter solenoid, wants poking to start every so often
cuts out if you go through big puddles too quickly
a bit rattley
1996 p reg VW golf MK3
1.6 petrol
Manual
170000 miles (ish)
Mot till Thursday
In St Alban's, Hertfordshire.
All this for a Mars bar and updates on how his new life is going.