And so is the bike by the looks of things…
Nearly run in then?
My thought process.
Hiss, are must be a Honda. Oh, wander what type? Looks like a substantial dash, VFR? But those mirrors, reckon that's a Pan.
I'll show off by posting I guessed the bike. Go to reply to Pangiotus and realise I am a fcking moron.
Happy birthday
it a cb1000r
its 10yr bday is next year!
Well I raise you 50k - had my Bandit 1250 since I bought it new 11 years ago for the stupidly cheap price of £5.5k, passed 100k miles yesterday. Only "mechanical" things that have needed changing are ignition coil, gear sensor, rear shock and clutch. A very reliable bike.
Of course I've dropped it a number of times so replaced the levers, indicators, mirrors, fairing and exhaust, but they're very cheap courtesy of Ebay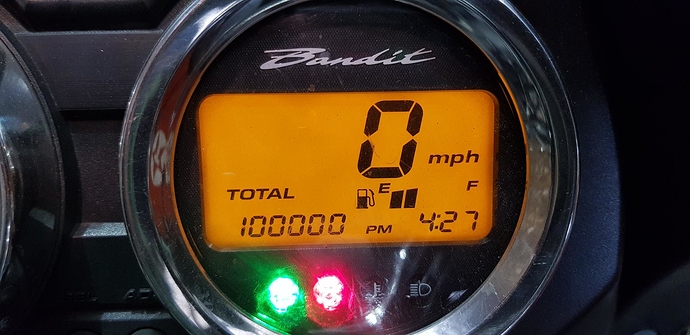 Well done
, thats good going