She a 2003. Just had MOT.
She benefits from…
Double bubble screen
Uprated front springs and set up
System just flushed ready for summer
New racing radiator
Rear Led indicators
Corbin type seat
Clear front indicator lense
Stubby levers
Wavey disks at front
New brake pads (Armstrong)
K+n filter
A brothers exhausts (sound the nuts)
Jacked up rear suspension
Lots of service history from Honda
I'm the 2nd owner 46 on the clock.
She rides and handles fantastic on the current set up.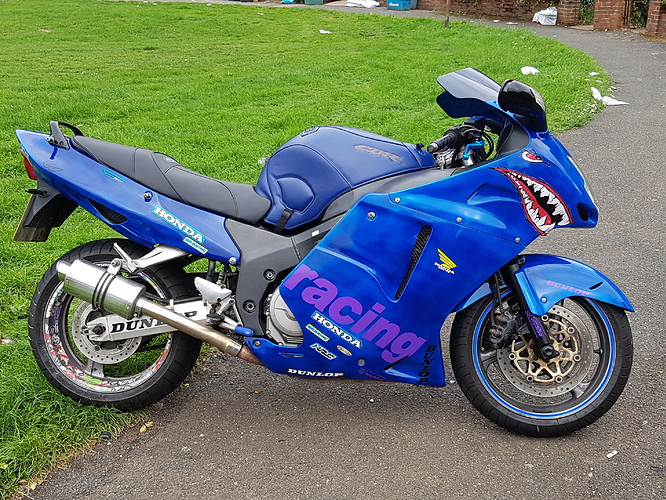 I use her daily and she doesn't miss a beat.